Upcoming Events
Evangelism Outreach
Saturday, May 6, 10 AM
Come out and let's spread the Gospel to the Lost! Reaching the lost in Pomona and beyond.
Ladies' Bible Study

Ladies' Bible Study will meet on Saturday, May 13, 2pm in the chapel. Be ready to share a favorite verse and what it means to you. Please bring a snack/food to share.


Prayer Walk - May 7th- Evening Service


Come for a special evening of prayer for all our ministries. We will take a walk around our property praying for the different ministries. (If you are not able to walk, we'll have special accomodations for you, so come anyway!)



Dartts in Concert - may 18th


We are excited that the Dartts will be with us on Thursday, May 18th at 7pm. A love offering will be taken.



Annual Business meeting - may 21st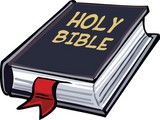 We will be having our Annual Business Meeting on Sunday evening, May 21st.



Church Workday
Saturday, May 27th, 9:00 AM
Young and old, men, women and kids! Help us spruce up our church grounds! You will be blessed! Breakfast will be served.


Welcome baby silas!
Congratulations to Luis, Raelyn, and Adrian Rodriguez! Silas Joseph Rodriguez was born last Sunday, April 23rd, weighing 7 lbs., 13 oz. We are thanking the Lord for the Rodriguez's miracle baby!


Ongoing ministries throughout the year:
Rooted Youth Ministry~ CBC Teen Ministry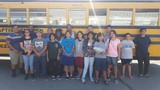 Our teens have special get-togethers all year round, as well as attend youth rallies and a week long teen camp during the summer!
Come check out what our teen ministry is all about!
Get Social with Us! Facebook: CBC Rooted Facebook Instagram: CBC Rooted Instagram
mondays 5:30-7pm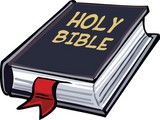 Tae Kwon Do Ministry
A free class taught by Luis Rodriguez, a 5th degree black belt in Chang Moo Kwan Tae Kwon Do. Come and learn respect, leadership, and self discipline. With an emphasis on Christian fellowship, we devote part of our practice time to prayer, and scripture reading from the Bible. Wear comfortable clothing for practice.
"I can do all things through Christ which strengtheneth me" - Philippians 4:13
Sunday Mornings ~ 9:45-10:30
Attention all College & Career people under the age of 30!
A new Sunday school class has started led by Luis Rodriguez, one of the deacons of our church. The topic covered is "Thinking Biblically" in today's society.
We meet in the conference room inside the Paul Carr Auditorium. Free coffee and fellowship before class starts!